Theatergoers invited to downtown Lawrenceville for laughter, music, dancing and more!
Wednesday, February 6, 2019 — via Lairel Haislip – BRAVE Communications
The month of love is here and, to celebrate, Aurora Theatre is welcoming theatergoers to join in the fun! Adult couples and gal pals alike can add laughs to Valentine's Day date night during Valentine's Day Weekend Comedy Spectacular. Headlined by Mia Jackson, it's sure to leave audiences in stitches! World music lovers move to beat of the caliente Cuban rhythms of Michael "Michelito" Herrera during Club Babalú: La Habana while those in search of a more thought-provoking narrative can enjoy A Doll's House, Part 2 on the mainstage! With this diverse line-up of programming, there's something everyone will love this month!
Aurora Comedy Nights
Audiences can expect evenings full of endless laughs during select weekends in February with Aurora Comedy Nights. Host Katie Causey and the most entertaining comedians around are back and better than ever! In addition to endless laughs, guests can also enjoy a cash bar (without the standard two drink minimum!). For more information, visit bit.ly/ComedyNights2019.
Valentine's Day Weekend Comedy Spectacular
Headliner: Mia Jackson
Featuring David Perdue and Nathan Owens with host Katie Causey
Friday, February 15 and Saturday, February 16
Tickets $18
Couples and friends can add entertainment to spice up the Valentine's Day celebration with this weekend of laughter! Mia Jackson is a bonafide Georgia peach and UGA alumni turned NYC comic, currently a semi-finalist on Season 9 of NBC's "Last Comic Standing," who has appeared on Inside Amy Schumer and the movie "Mother's Day". Those ready for a ton of fun are sure to love this homegrown talent! For more information, please visit bit.ly/ATValentinesDayComedy.
Teatro Aurora: Club Babalú: La Habana
Friday, February 22 and Saturday, February 23
Tickets $20 in advance, $25 at the door
Aurora Theatre will heat things up this February with Club Babalú and special guest Michael "Michelito" Herrera, founding member of the legendary Cuban group Yoruba Andabo! A native of Havana, Herrera will join Frankie Quiñones and the Atlanta Salsa All-Stars to explore the distinct rhythm of Rumba from its Afro-Cuban roots through today. Guests will experience an immersive musical journey into the deep folkloric Cuban origins of Havana – better known as La Habana – and don the dancing shoes for a caliente Cuban dance party during the second half of the night! For more information and tickets, please visit bit.ly/TeatroLaHabana.
Continuing in February…

A Doll's House, Part 2
January 10 – February 10
Tuesday – Saturday at 8 p.m.
Saturday and Sunday at 2:30 p.m.
Tickets from $20
Based on the characters of the Henrik Ibsen classic play, this follow-up story imagines what would happen if Nora Helmer returned home, 15 years after she slams the door on her husband and family. Audiences don't need to be familiar with the original story to enjoy this "Part 2," as playwright Lucas Hnath juxtaposes contemporary and classic sensibilities to create a thought-provoking and sharp-witted comedy. For tickets and information, please visit bit.ly/ADollsHousePT2.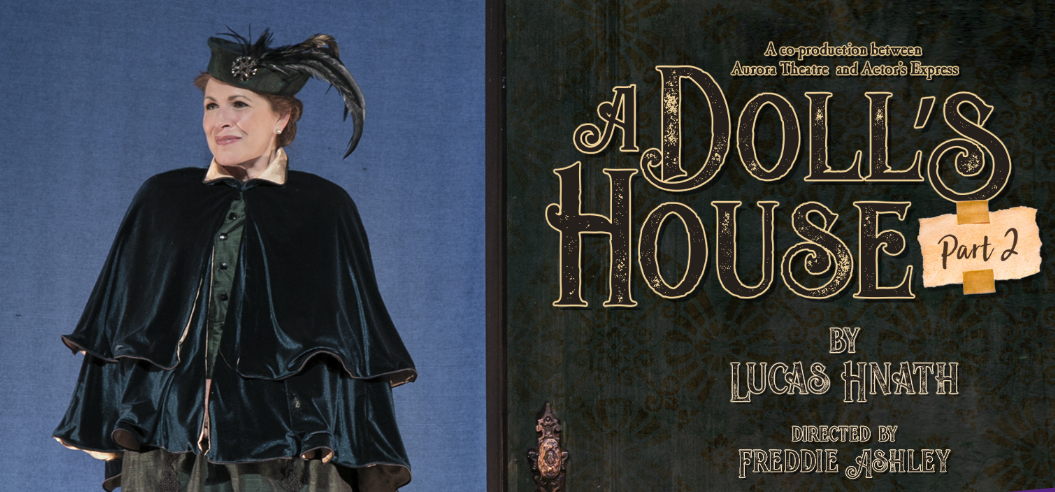 For more information or to purchase tickets for events, call the Box Office at 678.226.6222 or visit www.auroratheatre.com.